Other wagon makers
This part of the website (new in 2021) is being developed by Bill Truin, with support and assistance from Hans van Dissel and Malcolm Harrison
'R' Models of Cheltenham
Reference is made to 'R' Models in our section on Mills wagons, where an example of the firm's GWR rolling stock is shown. This is complemented now by some more pictures, including a photo of an 'R' Models catalogue page, photos of examples of the two types of wagon shown there by the firm, and some additional wagon photos provided by enthusiasts. To see a few illustrations of the card coaches the company made, see our section on Coaches by Other Makers.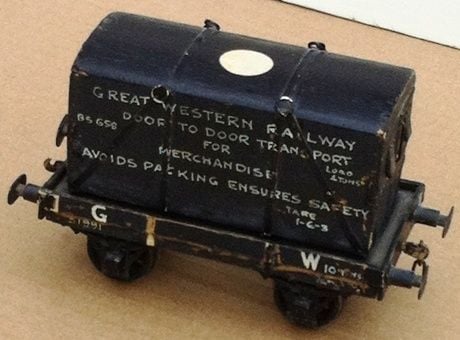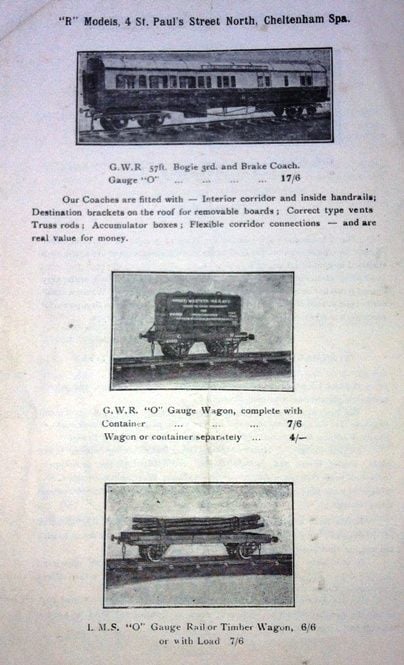 Illustrations OW20a, OW20b and OW20c These wagons are quite realistic for their period, although (as with some Mills wagons) the silvered card strapping has proved vulnerable. A previous owner has altered the underside of the timber wagon shown in OW20c by relocating the original wooden support pieces away from their usual positions behind the buffer beams in order to strengthen the wagon sides, and replacing these two pieces with narrower ones. This would be easy to put right, especially as the wooden sections that have been moved seem to match the thickness of standard track sleepers. I do not know if the buffers on the timber wagon are original or replacements.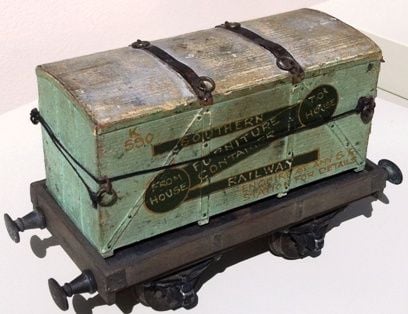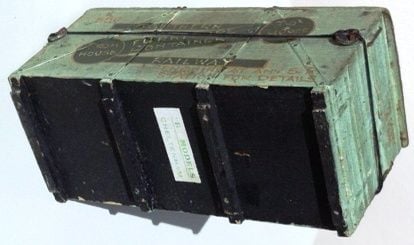 Illustrations OW21a and OW21b. 'R' Models container wagon loads could be purchased as separate items, and the Southern Railway one shown immediately above has been placed on an adapted Milbro wagon.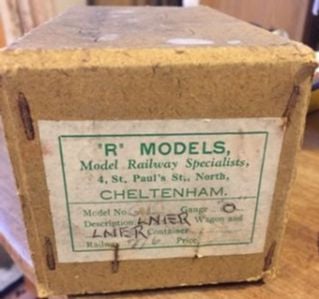 Illustration OW21c. An example of 'R' Models packaging. Many thanks to the enthusiast who sent this photo.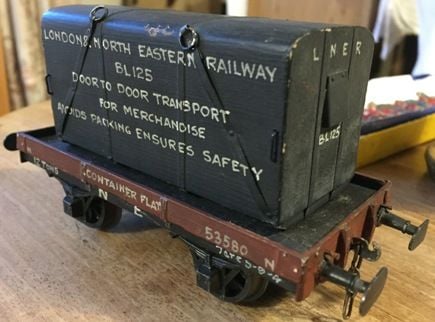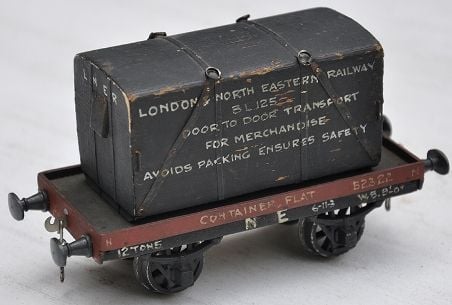 Illustrations OW21d and OW21e. We are grateful to the two collectors who sent us these pictures. The wagons carrying the containers have different numbers painted on the sides.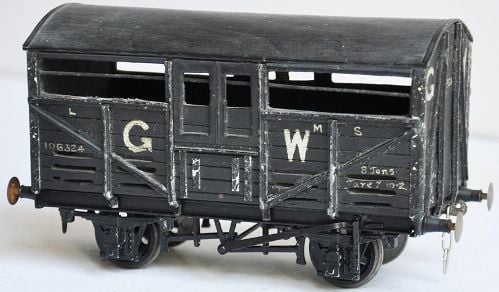 Illustration OW21f. This is a very convincing cattle van, again from 'R' Models. Thanks are due to the person who let us have the photo.

Illustration OW21g. This GWR bogie Siphon must be a rather rare item, and would certainly be sought after by 'R' Models collectors. Thanks to the person who sent in the picture.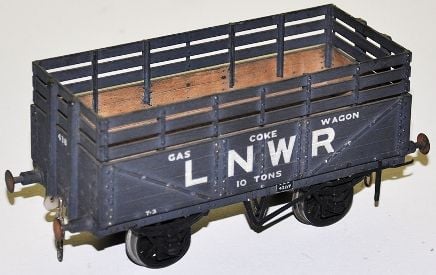 Illustration OW21h. The owner of some of the above vehicles also sent us this image, as he feels this wagon is also likely to be by 'R' Models (even though it is difficult to be absolutely certain). Perhaps the construction, lettering and paintwork of wagons from this maker are less easy to be sure about in individual cases than with Mills or Leeds (although where there is a paper label underneath that can resolve things).